Risotto Cakes or Balls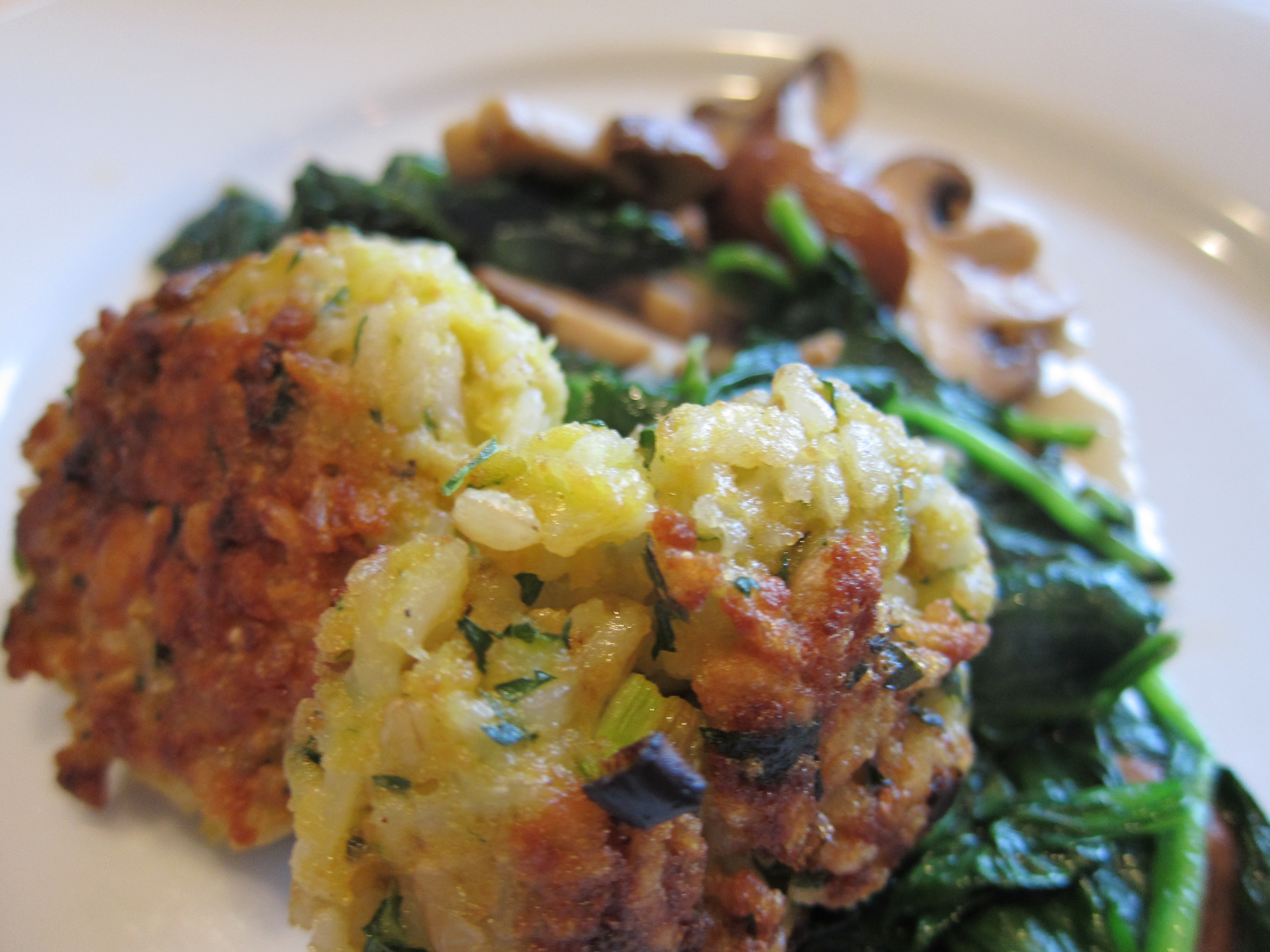 Ingredients
2 cups of leftover risotto
2 eggs, beaten
1/2 cup parmesan cheese
1/2 tsp salt
1/4 tsp pepper
1 Tbsp minced parsley
2/3 cup Italian seasoned bread crumbs
1/3 cup corn meal/polenta
2-3 oz. mozzarella diced into 1/4" cubes
Vegetable oil - enough to coat your frying pan with about 1/4" of oil; and to add oil, as needed to fry the rice balls
Directions
Mix risotto, eggs, parmesan salt, pepper and parsley. Blend the bread crumbs and cornmeal together.
Mix 1/2 of the bread crumb and cornmeal mixture into the risotto mixture. Place the other 1/2 cup in a bowl to roll your rice balls.
I like to make small, bite-sized balls.
Using a teaspoon, scoop a heaping teaspoon and insert a mozzarella cube into middle, roll into ball between your hands to make a tidy ball and then roll into bread crumb/cornmeal mixture.
Once done, heat oil over medium-high heat but monitor it as you go.
Add the rice balls, cook until golden brown on all sides, remove onto a paper towel to drain excess oil.
Serve hot, warm or room temperature and ENJOY!